Aussie Tech Radio
Tune in to our 24/7/365 back to back, wall to wall tech podcasts from around Australia and New Zealand.
This is a Shoutcast radio style stream. Podcasts are played back to back. When you join the stream, you join at the same point as everyone else - pretty much like when you turn the radio on. New shows are uploaded weekly (Fridays).
Listen online to Aussie Tech Radio in Australia. 24/7 back to back play of some of the best tech related shows (podcasts) from around Australia and New Zealand.
Take the stream mobile
The easiest way to listen to the stream on your mobile device or desktop device is by downloading the Tune In Radio App.  The app is available from your respective App Store.  install and search for channel name 'Aussie Tech Radio'.  You can also listen to all our podcasts too, by searching 'Aussie Tech Heads'
If you prefer a more old school way and connect directly to the stream with your favourite media player
Stream Issues
If you are experiencing issues with the stream, you can load the direct stream in the browser and check to ensure that the stream is healthy and online.
CLICK HERE to view the status of the stream.
Currently streaming on Aussie Tech Radio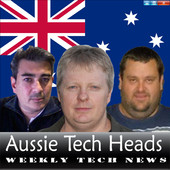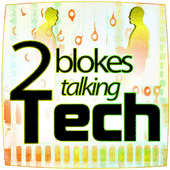 If you have a tech podcast and would like to be a part of the 24/7/365 stream, please contact us