GLENN'S SHOWNOTES
Controversial UK mobile directory crashes – Security – Technology – News – iTnews.com.au
Controversial UK mobile directory crashes
 A controversial new mobile phone directory service launched in the United Kingdom, 118800.co.uk, has crashed, after thousands of users flocked online to remove their numbers from the site, according to reports.

The site, which launched last month, now displays holding page which reads "service suspended while we make improvements".

The firm obtained up to 16 million mobile numbers from market research firms as well as online businesses who require customers to leave their contacts details, according to the Telegraph.
iTWire – KRudd tweaks Twitter transparency
KRudd tweaks Twitter transparency
 Mr Rudd has also raised the profile of social media channels to voters, creating a new role of eCommunications Director within the Prime Minister's Press Office.

Mr Rudd now ends each update with the sign-off "KRudd," while updates posted by staff are signed "Team." It is a gentle change, but important, and was put in place to meet the evolving expectations among Twitter users for transparency.
iTWire – Conroy beats Sarkozy for Internet Villain of the Year award
Conroy beats Sarkozy for Internet Villain of the Year award
 The 11th annual Internet Industry Awards ceremony was hosted by the Internet Service Providers' Association in London this week

ISPA opted to include an award category where a number of individuals and organisations could be nominated for their hard work in upsetting the Internet industry, hampering its development and ending up being hated by the online masses.

Conroy, naturally enough, was a favourite to win from the start. However, he was up against stiff competition including the European Parliament for supporting an amendment to the Telecom Package on cookies which could bring the Internet to a standstill.

However, on the night it was Stephen Conroy along with the entire Australian Government which picked up the award (or rather didn't as Conroy did not attend for some strange reason) for their work in continuing to promote network-level blocking despite significant national and international opposition.

the Internet Hero of the Year award went to the Featured Artists Coalition for publicly recognising that the focus of music companies should be the development of new business models for distributing content online rather than attempting to pass responsibility to ISPs to take action against users. Nice!
BBC NEWS | Technology | Royal household turns to Twitter
Royal household turns to Twitter
The Twitter account @BritishMonarchy has just gone live, following several weeks of testing.
A spokeswoman said it had signed up to harness the popularity of Twitter to spread news about the Royal Family.
It will provide details of royal engagements as well as link to information about what members of the family are doing.
But the spokeswoman said neither the Queen nor other members of the Royal Family would be tweeting personally.
Ad agency homepage made completely in Youtube – Digital Media
Ad agency homepage made completely in Youtube
 North Carolina ad agency BooneOakley has decided to skip the hassle of registering a domain name and finding a hosting provider for their homepage.  Instead they decided to use YouTube to host a fully functional website.

http://www.youtube.com/watch?v=Elo7WeIydh8&feature=player_embedded
Vic Premier to answer questions via YouTube – Digital Media
Vic Premier to answer questions via YouTube
 The Victorian Premier, Jim Brumby is asking for Victorians' to submit questions directly to him via his newly created YouTube Channel. The initiative, dubbed 'Premier's Question Time' allows users of the video sharing website to submit video questions to the Premier.

 

Victorians will be able to record questions and upload them to the YouTube site, where visitors can vote for the questions they most want the Premier to answer.

 

The five most popular questions will be answered by the Premier regularly, although the exact time frame is yet to be decided.

The Premier of Victoria's Youtube Channel – http://www.youtube.com/Premierofvictoria

 
Download Microsoft Office 2010 Beta 1
Download Microsoft Office 2010 Beta 1
 he Build number for the leaked build of Office 2010 Beta 1 is 14.0.4302.1000 and is available in both 32 and 64 bit flavors.
Google admits it is making its own OS
Google admits it is making its own OS
 

Google has announced via a blog post that it is working on "Chrome OS", an OS designed to take Linux on the desktop mainstream.

they're going to throw it into the open source arena, so that's something hackers can look forward to at the end of this year – their scheduled release for the code. End users will have to wait a little while longer, as netbooks that will run Google Chrome OS won't be available until the second half of next year.
Google spurned as real estate sites go their own way | Australian IT
Google spurned as real estate sites go their own way
 

GOOGLE wants Australia's biggest property listing websites Realestate.com.au and Domain.com.au to join its newly launched real estate maps service, despite neither player showing any sign it is willing to partner with the search engine.

Google has been developing the application — which enables people to see houses for sale on Google Maps — for the past 12 months, taking the framework of a system developed for the US market four years ago and re-tooling it for the local market.

The search specialist said it was in no rush to develop a real estate maps mobile phone application, instead choosing to restrict the service to PCs and Macs for the foreseeable future. But it has opened the service to real estate agents, who are able to list their properties on Google Maps for free, and is also sourcing listings from real estate aggregators such as Home Hound, My Home and Harcourts.

Domain last month launched an iPhone application for house hunters, while the REA Group is preparing to unveil new mobile applications for Realestate.com.au to join its existing ones in coming weeks.
Jail for cyber criminals: NSW govt | Australian IT
Jail for cyber criminals: NSW govt
 

CYBER criminals who use Facebook to get personal information about their potential victims will face up to five years in jail.

Under proposed laws targeting the use of social networking sites for identity theft, police for the first time will be able to arrest and charge online fraudsters for improperly accessing or using information without having to wait for them to steal money.

The move, to be announced by NSW Attorney-General John Hatzistergos today, is an effort to ensure the law keeps pace with new technology that is being embraced by young people and exploited by criminals.

It would also be an offence to use devices such as printers and laminators to produce fake identity documents to commit crimes.

There are a variety of different Facebook scams but the most sophisticated involves a criminal casing an ideal target on Facebook by finding out where they live, work and even go on holiday.

The fraudster typically will pick a middle-class, middle-aged person with a steady job and who is therefore likely to have a good credit history.

Knowing the person's suburb, the crook finds their exact address from the phone book and then can begin stealing their mail until they acquire enough information and identification to get a cash loan from a bank or financial institution. Then they simply take the money and run.
Government opposes .xxx domains | Australian IT
Government opposes .xxx domains
 The government said it would oppose their creation when they become available under the global internet regulator's new scheme to allow registration of generic top-level-domains (gTLDs).

The domain names, which would be created to accommodate adult content, are expected to be in high demand when the world's internet names regulator, Internet Corporation for Assigned Names and Numbers (ICANN), starts accepting applications next February.
Oldest known Bible goes online – CNN.com
Oldest known Bible goes online
 

Handwritten Codex Sinaiticus is more than 1,600 years old
Includes two books not part of official New Testament
Discovered in a monastery in Sinai desert in Egypt more than 160 years ago
Scholar named Constantine Tischendorf recognized its significance in 1844
Broadband penetration set to hit half a billion – Telco/ISP – Technology – News – iTnews.com.au
Broadband penetration set to hit half a billion
 The growth of broadband internet connections is set to top more than 500 million by next year, according to researchers.

Some 60 per cent of homes use the phone-line broadband method, while just 20 per cent use cable broadband connections.

Researchers found that the fastest broadband speeds were found in Japan and South Korea, where the average connection rate was roughly 30Mb/s. The US, by comparison, logged an average speed of just 2.7Mb/s.

In Europe, Sweden posted the fastest broadband speeds with an average connection of 14Mb/s.
Save the Children opposes internet filter – ABC News (Australian Broadcasting Corporation)
Save the Children opposes internet filter
 

The child protection group is one of several organisations including Civil Liberties Australia, and the National Children's and Youth Law Centre who have today released a joint statement opposing the proposed mandatory internet service provider (ISP) filter.

The statement says the filter will neither work to shield children from explicit material nor stop child pornography from being distributed on the internet.

The organisations want the funds that would be spent implementing the scheme to be funnelled to child protection authorities and police to help prevent child abuse.
REG'S SHOWNOTES
NSW Govt seeking new laws to stem identity fraud
Tough new laws aimed at clamping down on identity fraud are being drafted by the NSW government.
Almost half a million Australians lost a combined $997 million to personal identity fraud in the last year, according to the Australian Bureau of Statistics (ABS).
The ABS attributed the crime wave to the rapid expansion of internet technology, and electronic data sharing and storage.
NSW Attorney-General John Hatzistergos said proposed new laws would make it an offence to trade any information that identifies a person, such as their name or address, driver licence, PIN or password, for the purpose of committing a secondary offence.
"Criminals who once forged cheques are now using skimming devices and digital voice technology to steal people's banking details and empty their accounts," Mr Hatzistergos said in a statement on Saturday.
Proposed laws aimed at clamping down on such offences will be put out for public consultation until late August.
Under such laws, fraud and forgery offences will be simplified, enabling the maximum penalty for serious fraud to be doubled to 10 years in prison.
The government intends on introducing them to Parliament in the spring session.
Migaloo the white whale may never breed
By Sen Lam for Radio Australia
Posted Fri Jul 10, 2009 3:07pm AEST
Migaloo the rare white whale may never pass on his special genes because he might have a low sperm count, scientists say.
Migaloo, whose name means 'white fella' in an Aboriginal dialect, was first sighted in 1991.
Every year he migrates back to breeding grounds along the Great Barrier Reef region off north-eastern Australia.
He is easily recognisable and his iconic status has led the Queensland Government to declare him a "special interest whale", banning anyone from getting closer than 500 metres from him.
The director of Southern Cross University's whale research centre in New South Wales, Professor Peter Harrison, says Migaloo "is a very special whale".
Back from the bush: turkeys hit Sydney backyards
Brush turkeys have been invading suburban Sydney on a scale not seen since the ibis moved in many years ago.
The large, aggressive birds are playing havoc with gardens, frightening pets, eating their food and building huge mounds.
But the experts are warning they are here to stay; it is illegal to eat a protected native species and people should get used to them.
The brush turkey is a ground-dwelling bird about 70 centimetres long that lives exclusively in the Australasian region of the world.
Net sleuth calls eBay on carpet over shill bidding
How can you be sure the price of your latest eBay buy wasn't shamelessly inflated by some faceless shill bidder? Well, there's always the ad hoc investigative skills of Australian retiree Philip Cohen.
Cohen recently posted a nearly 8,000-word shill-bidding case study to the online forums at AuctionBytes, as part of a, shall we say, dogged effort to show that eBay does relatively little to stop the underhanded practice. His case study tracks an Aussie eBayer who made 190 bids on 41 items over a 30-day period, and all 41 items were listed by the same seller.
Spam tool developer faces six years in chokey
A US software writer has pleaded guilty to developing a botnet-based spamming tool used by notorious spammer Alan Ralsky.
David S Patton, 49, of Centreville, Virginia, faces up to six years in prison after pleading guilty to aiding and abetting breaches of the US CAN-SPAM Act in concert with Ralsky and others. Patton agreed to forfeit an estimated $50,100 from sales of spamming tools called Nexus and Proxy Scanner, as well as paying a nominal fine of $3,000.
Between January 2004 until September 2005, Patton developed and marketing his illegal bulk mailing tools via a firm called Lightspeed Marketing. Nexus was designed to falsify the headers of spam messages while Proxy Scanner was designed to channel junk mail through compromised zombie proxies, typically PCs in either homes or businesses infected with Trojan horse malware.
Gamer pays £10k for golden game
Buying used games through eBay is nothing new. But one gaming fanatic's desire to own a piece of gaming history has seen him pay over £10,000 ($16,100/€11,500) for a rare Nintendo cartridge.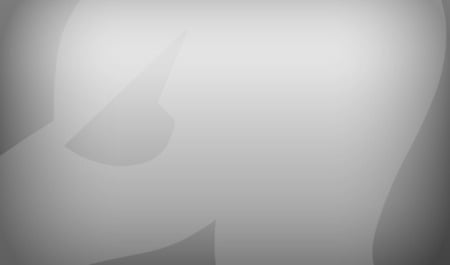 Winners of the 1990 Nintendo World Championships received golden NES cartridges
The man splashed out £10,800 to secure himself the gold-coloured NES cartridge, produced for the Nintendo World Championships gaming competition back in 1990.
Only 26 gold versions of the cartridge were ever produced by Nintendo, which no doubt contributed to its sky-high eBay price.
But the buyer doesn't get much for his money, in fact, just three games: Super Mario Bros, Rad Race and the classic block builder Tetris. ®
While Apple may have moved on to selling the 4th generation iPod nano, consumer protection agencies are still focused on gen-1. For good reason too, apparently, as there's mounting evidence that those early white and black plastic players have a tendency to overheat, swell, and possibly burst into a nasty chemical fire. Responding to five formal consumer complaints made between December and June, the Korean Agency for Technology and Standards sent a request to Apple on June 25th recommending that Apple "aggressively" collects first generation iPod nano with Lithium Ion batteries made by the Chinese company ATL. Initially, Apple agreed to replace faulty units as they did in Japan upon request by the consumer. However, KATS is now reporting that Apple will recall the players under its own initiative making this the first formal iPod nano recall we can, uh, recall.
Telstra scores $50m Visy contract
Telstra announced today that it had won a five-year $50 million contract to provide a network services and cloud computing platform to packaging giant Visy.
Telstra will use its Next G and Next IP to provide voice and data services to Visy's 140 sites in Australia, New Zealand, Asia and the US. A cloud computing platform is nestled in the network to support Visy's critical systems, such as its SAP software. Combining the telecommunications network and computing platform is expected to save Visy 30 per cent of its costs.
Telstra worked with Sun Microsystems and Hitachi Data Systems to meet Visy's needs. The new deal was more about making use of technology than just keeping the lights on, according to Visy CIO Ken Major.
Qld Police: net fraud worsening
An international forum in Brisbane has heard no business is immune to cyber crime and it is only going to get worse.
About 100 experts from around the world are gathering in Brisbane on Tuesday for a high-tech crime symposium. Queensland Police Commissioner Bob Atkinson said fraud and corporate crime using the internet was getting worse.
"Cyber crime is a global phenomenon that can be expected to continue to rise exponentially around the world as the internet continues its roll out," Atkinson told a a press conference.
"It is for this reason significant effort has been made to bring together an ensemble of national and international speakers and presenters together to gain a broader appreciation of a unique crime environment. No-one nor any business is immune. If you own a computer or a phone you fall within the potential victim network."
Atkinson said scams were becoming more sophisticated, using not only email and the web but mobile phone text messages. "We see victims suffer not only embarrassment and humiliation but many victims are losing their home and life savings — everything," Atkinson said.
Basslink goes live; Aurora, Internode online
The fibre-optic Basslink cable linking Tasmania to the mainland has officially gone live, with two customers, Aurora and Internode, hooked up to receive transmissions.
Michael Coates
(Credit: Basslink)
The cable was technically live last week, Basslink general manger Michael Coates told ZDNet.com.au this morning, but as of the last 24 hours it now had Aurora and Internode online. A "good half-dozen" other customers would be hooked up in the coming weeks, he said.
Yet Internode customers shouldn't start sending large amounts of data to test the new link, according to a spokesperson for the internet service provider, as it was still testing it to make sure it worked properly. In about a week it should be running at around 100 per cent capacity and customers would then see the benefits, the spokesperson said.